Advertise on Uber, Lyft cars
Advertise on Uber, Lyft Cars
Carvertise has been a terrific partner. their connected solutions
easily track performance and help maximize the use of our ad dollars.

Patrick Harrison Chief Marketing Officer, Visit Tampa Bay

Carvertise helped Cabrini produce a double-digit increase in deposits for online courses.

Celia Cameron Vice President of Marketing, Cabrini University

In our 2020 Great American Road Trip Sweepstakes, our original goal was 10,000 entries, but Carvertise helped us get to 15,000 entries

Scott Lugar Chief Marketing Officer, AAA Mid-Atlantic
See how we helped Cabrini, Blue Cross, and EatStreet Increase their brand share
How it works
1
Choose Target Geographies
Top Markets
Flood the roads of any top 200 market in the country, with an army of wrapped Uber, Lyft, and Grubhub drivers
Secondary Markets
From the top 200 markets, to the hard to reach suburbs. If there are roads and cars in your market of interest – we can reach it



Wrapped Uber, Lyft, and GrubHub cars picking up hundreds of passengers a month
Best for urban geographies
Interactive – hand out material to passengers

Vetted, high-mileage, consumer cars that live and work in the area your targeting
Best for suburban & rural geographies


15 Cars
3,420,000 monthly impressions
30 Cars
6,840,000 monthly impressions
45 Cars
10,260,000 monthly impressions



Full Wrap
Most Experiential
Best for long term campaigns
Advanced Partial Wrap
Expansive coverage on both passenger
Best value
Partial Wrap
Most economic
Best for short-term campaigns



Choose Target Geographies
Top Markets
Flood the roads of any top 200 market in the country, with an army of wrapped Uber, Lyft, and Grubhub drivers

Secondary Markets
From the top 200 markets, to the hard to reach suburbs. If there are roads and cars in your market of interest – we can reach it

Choose Driver Type

Wrapped Uber, Lyft, and GrubHub cars picking up hundreds of passengers a month
Best for urban geographies
Interactive – hand out material to passengers


Vetted, high-mileage, consumer cars that live and work in the area your targeting
Best for suburban & rural geographies

Choose Number of Cars
15 Cars
3,420,000 monthly impressions

30 Cars
6,840,000 monthly impressions

45 Cars
10,260,000 monthly impressions

Choose Wrap Style
Full Wrap
Most Experiential
Best for long term campaigns

Advanced Partial Wrap
Expansive coverage on both passenger
Best value

Partial Wrap
Most economic
Best for short-term campaigns

CAMPAIGN LAUNCH
Your fleet of wrapped rideshare cars drive everyday in your targeted market for a defined period of time.
Monthly
Analytic Reports
We track the performance of your campaign with our proprietary analytics software to report on: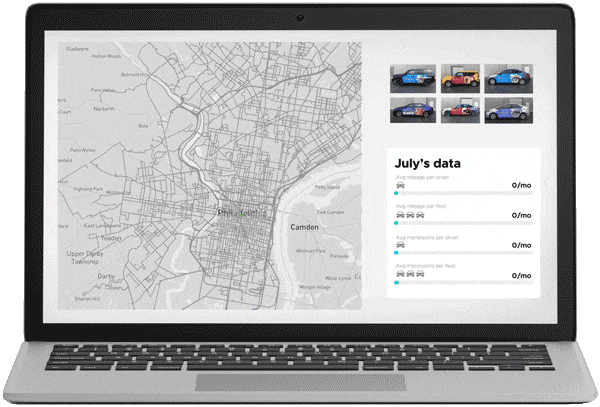 Driver Routes
Impression Counts
Driver Heatmaps
Driver Surveys
Accountability Matters!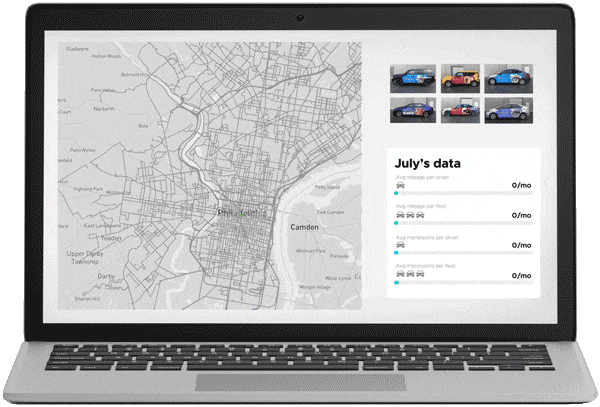 Industries We Serve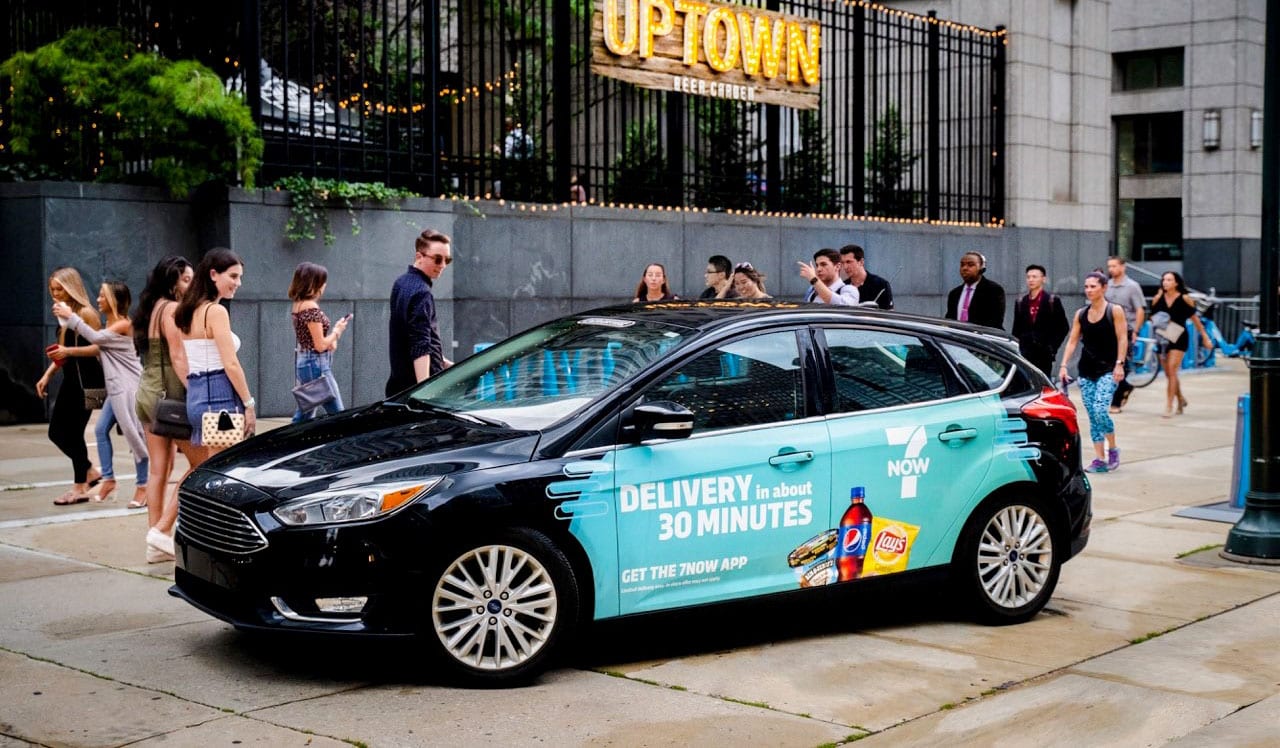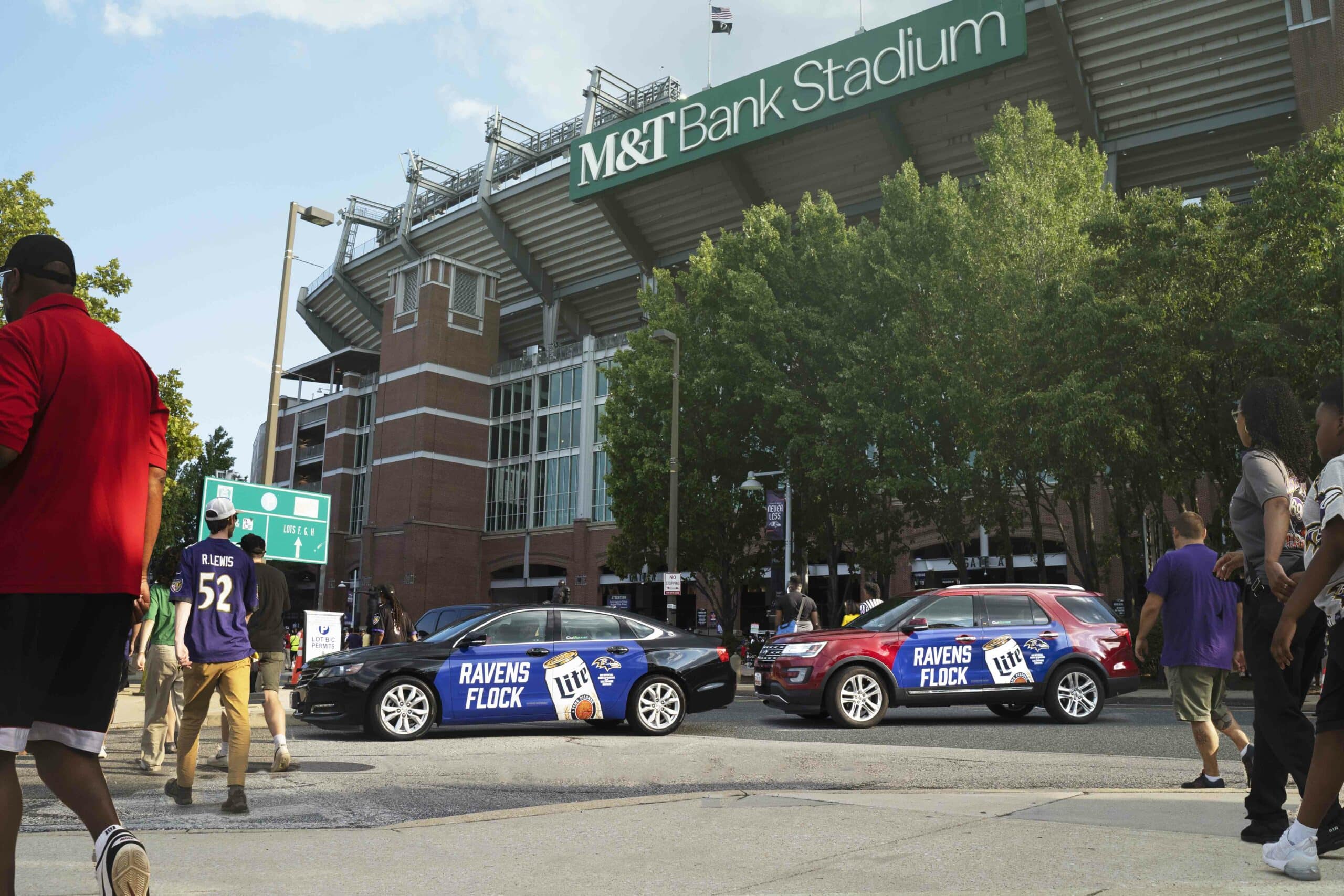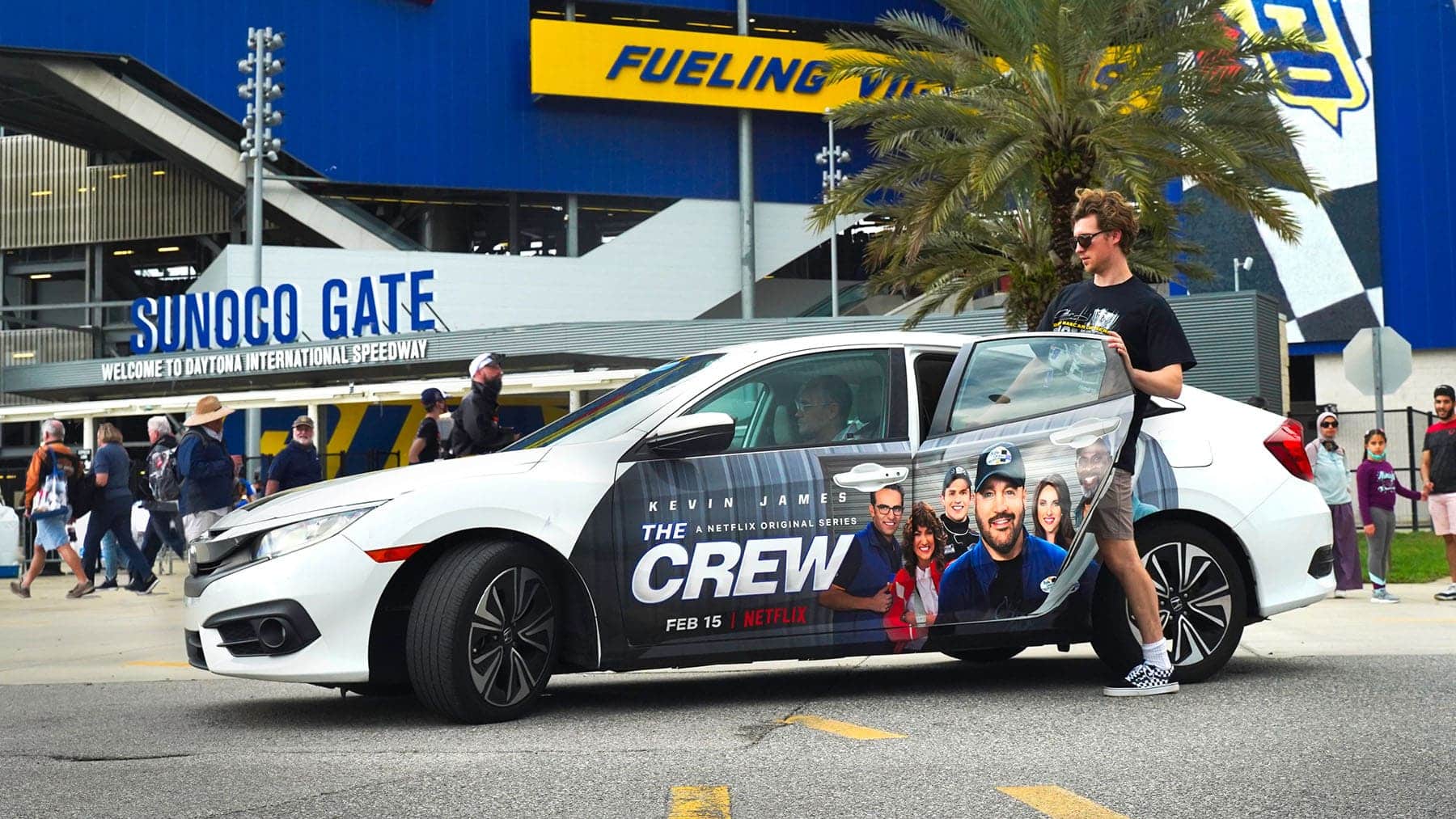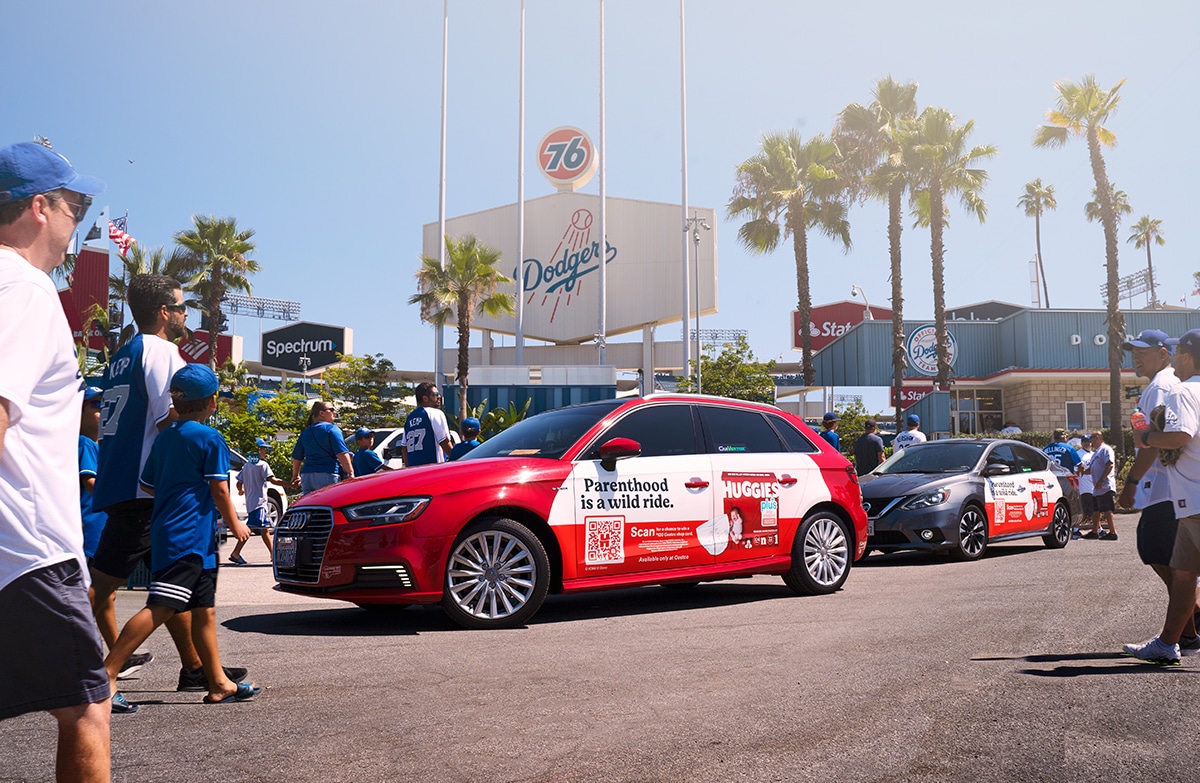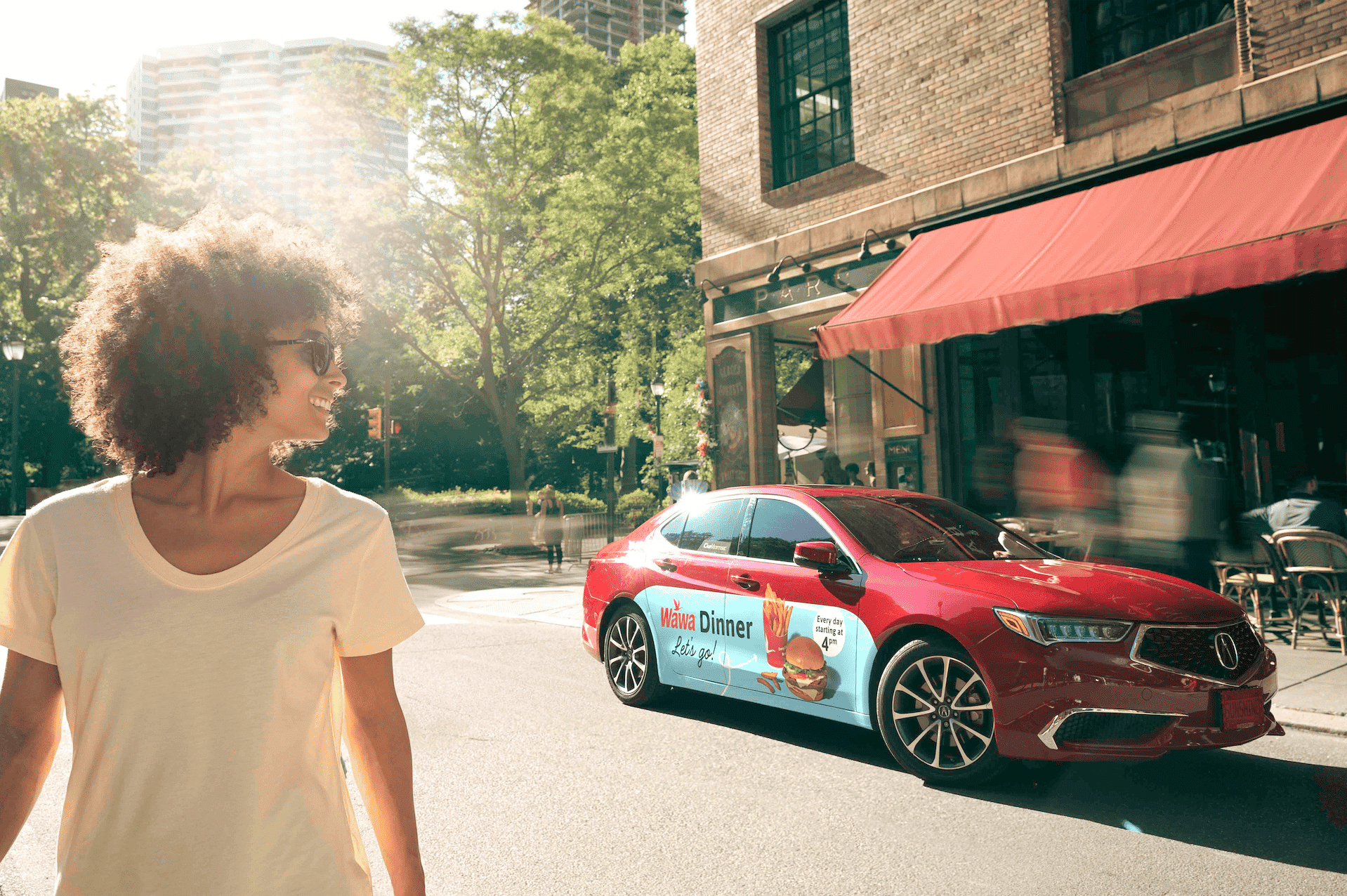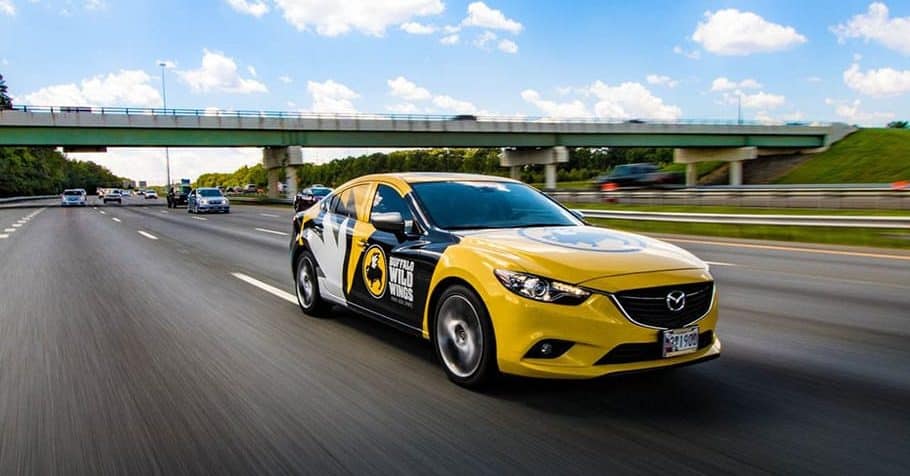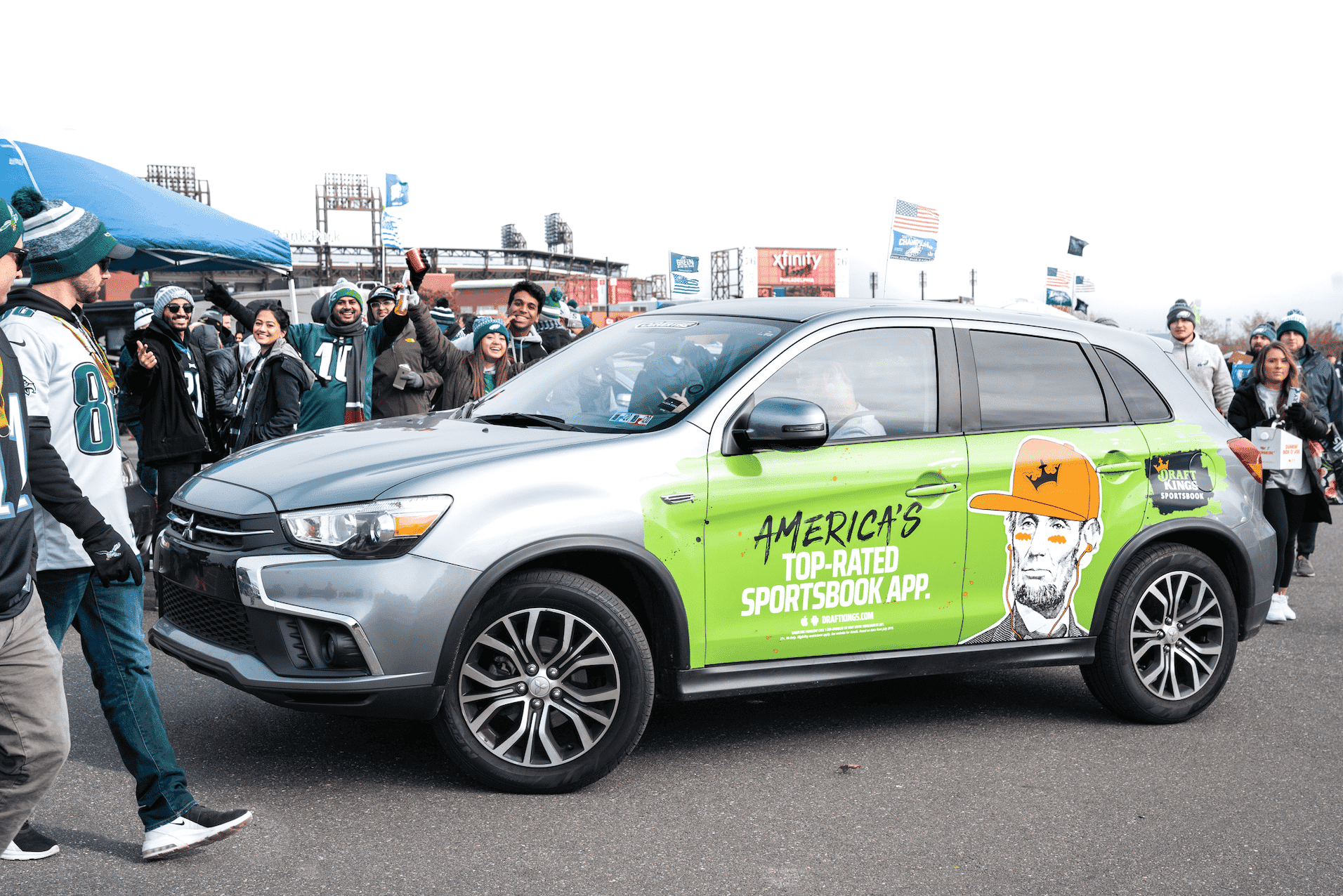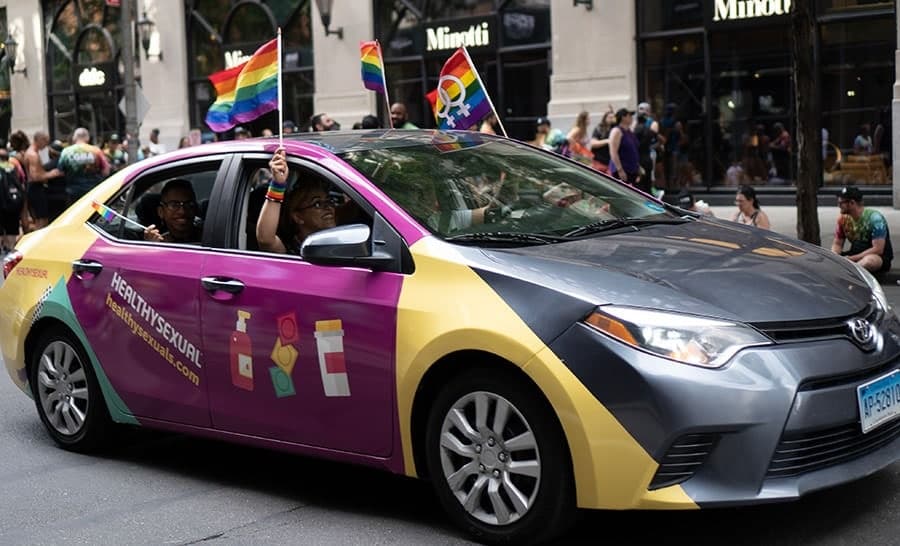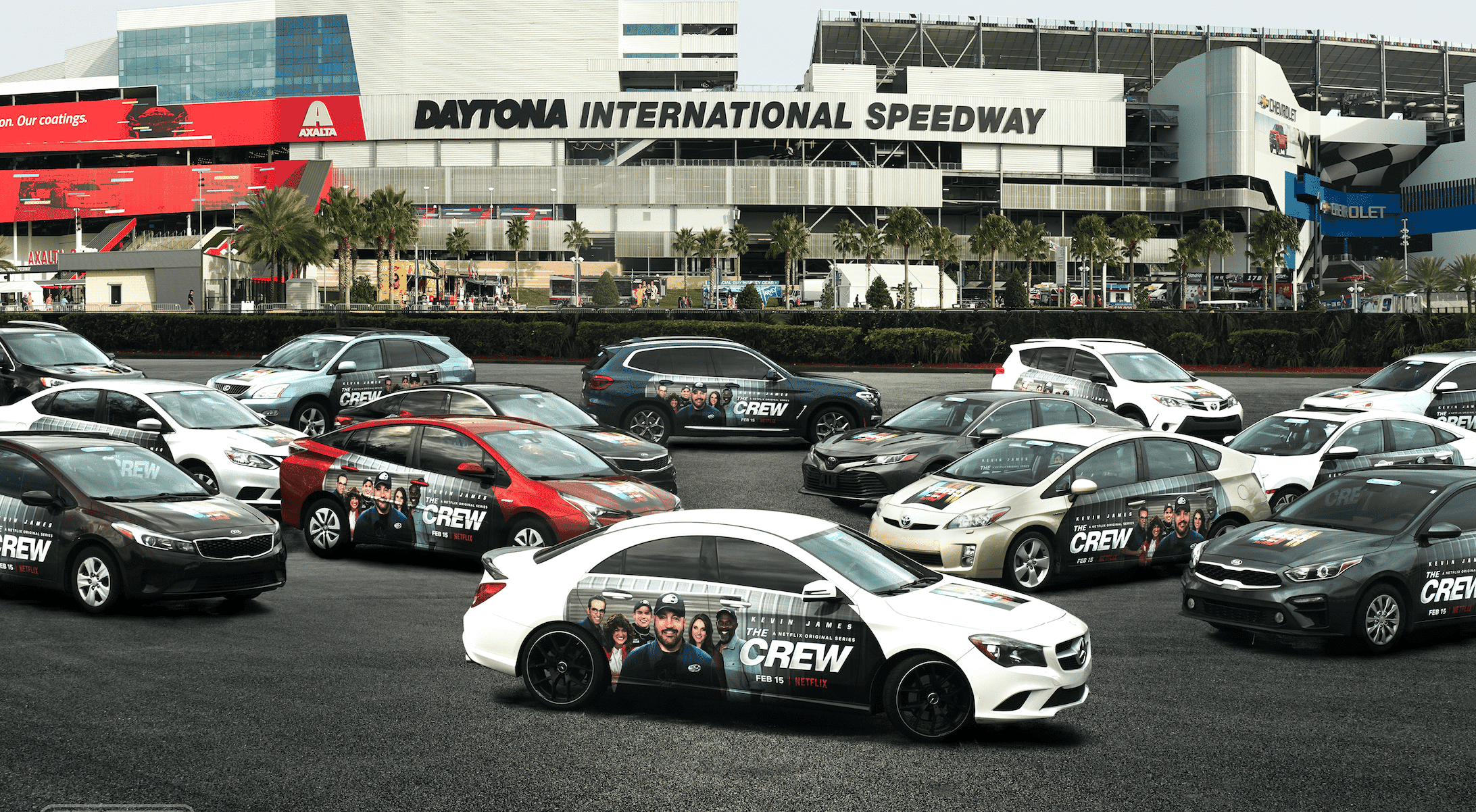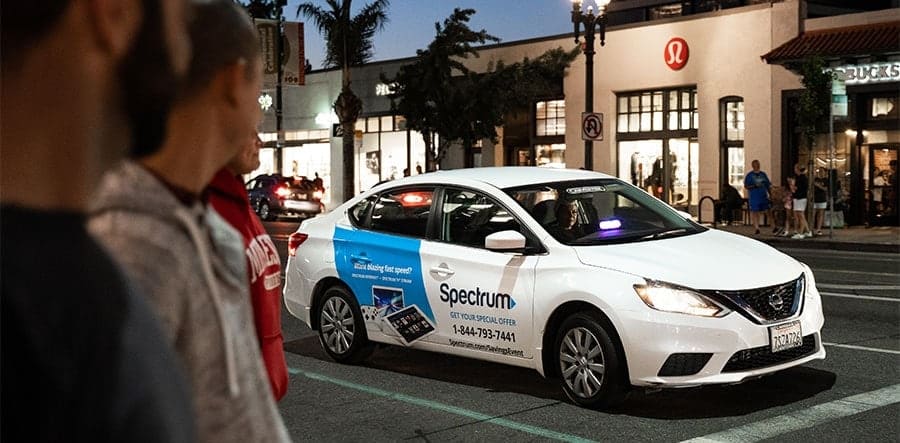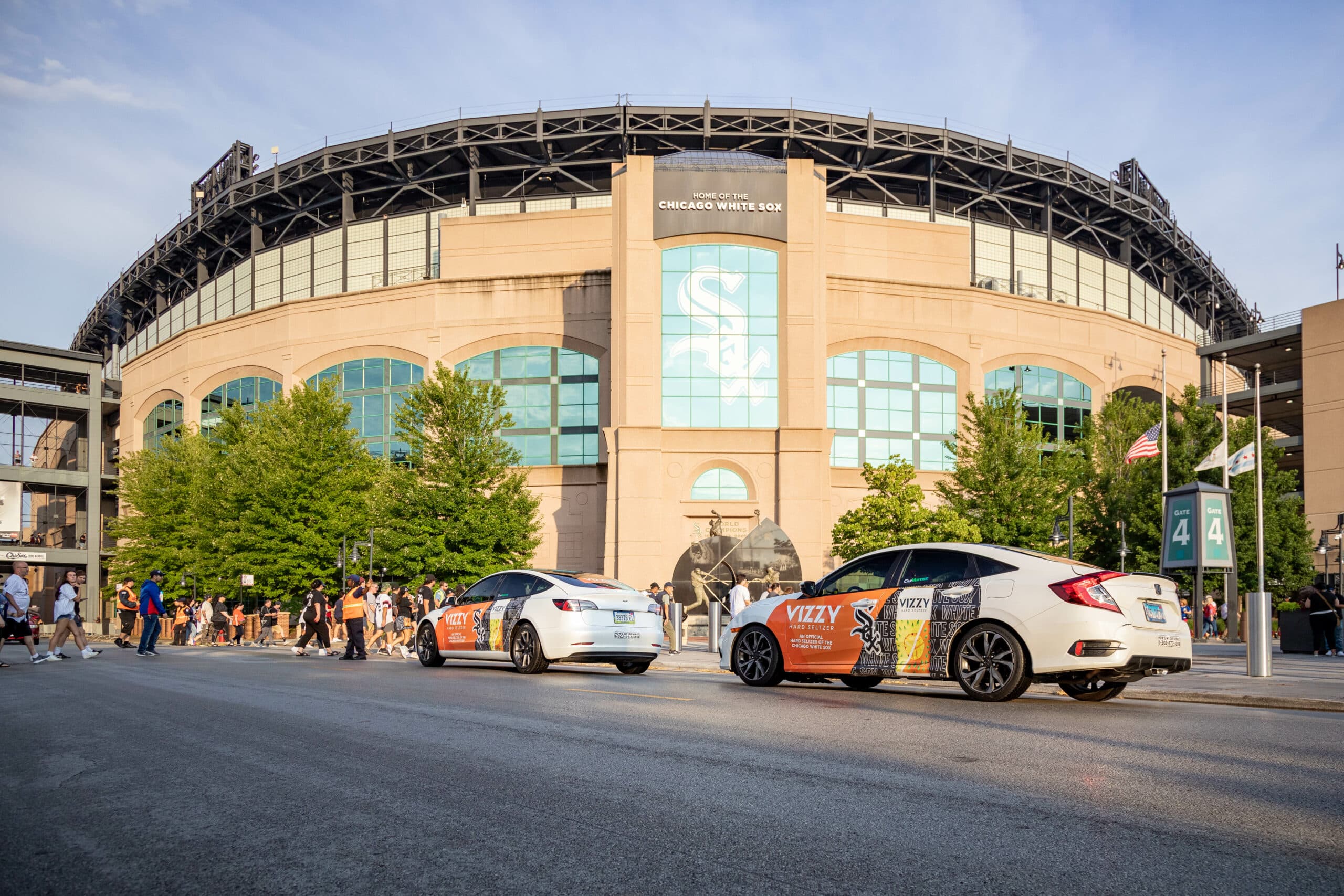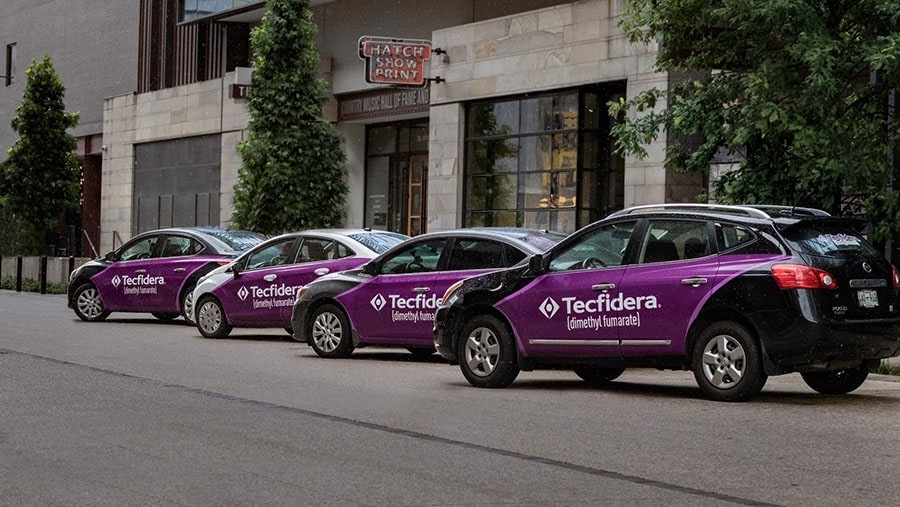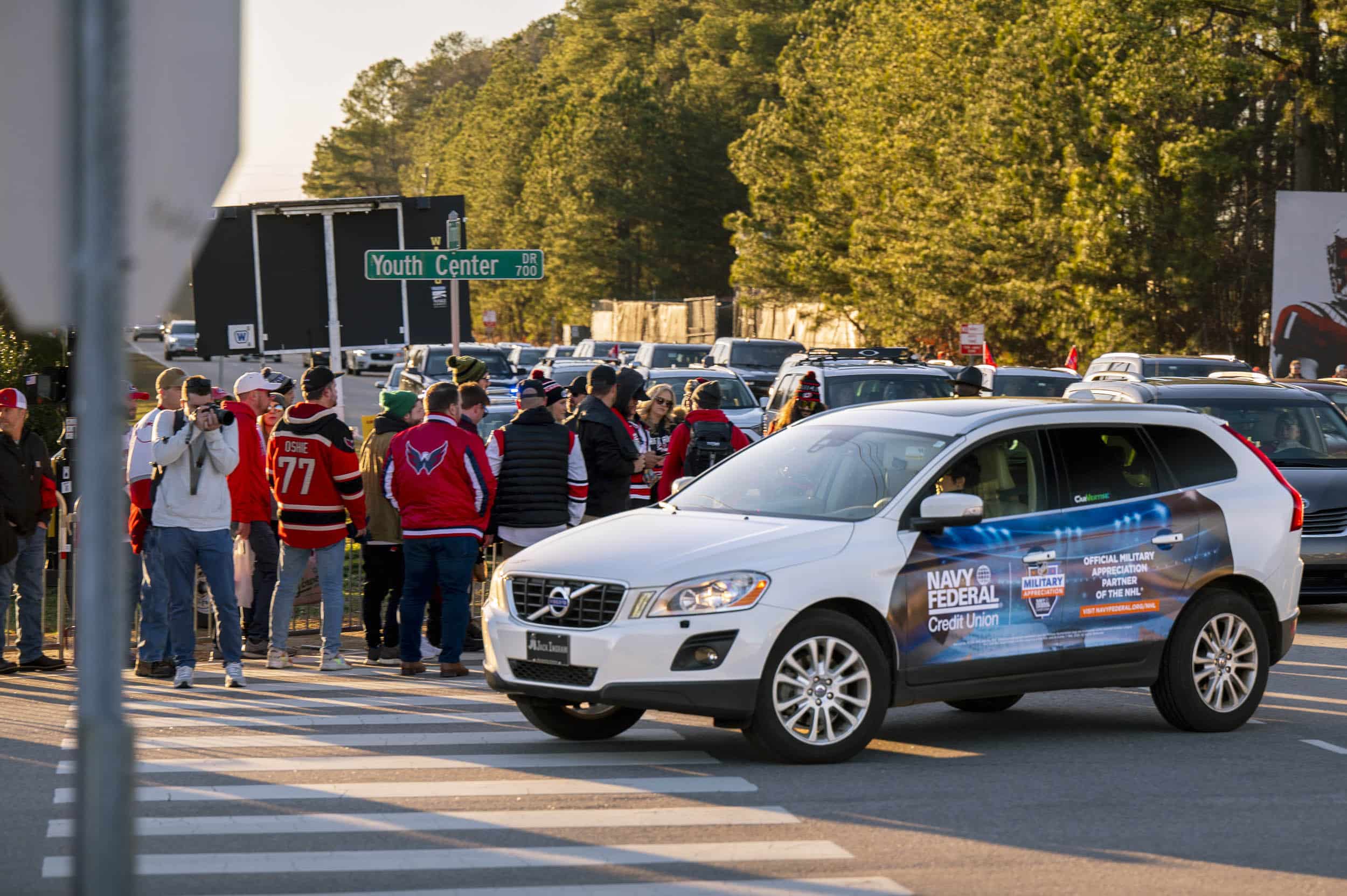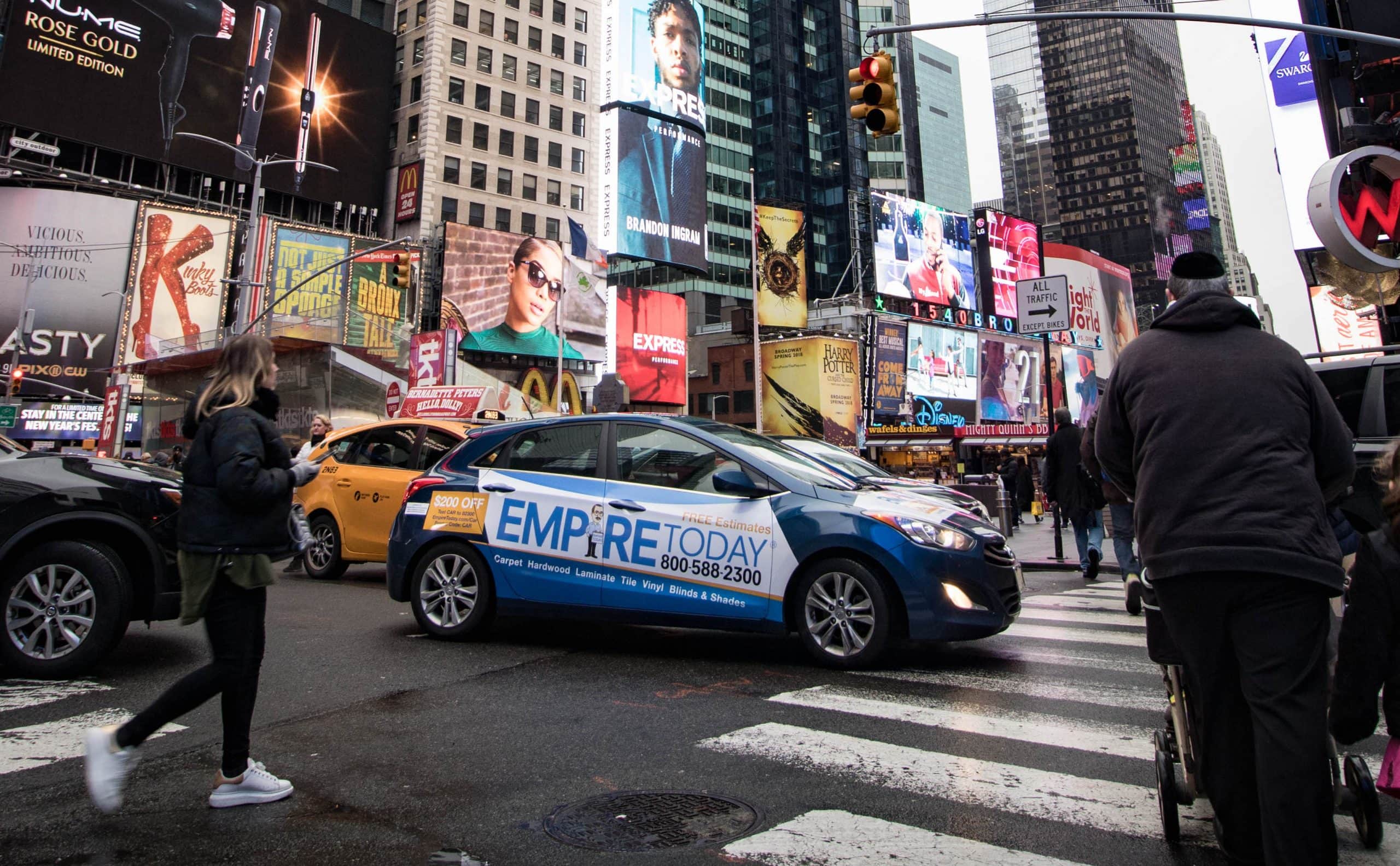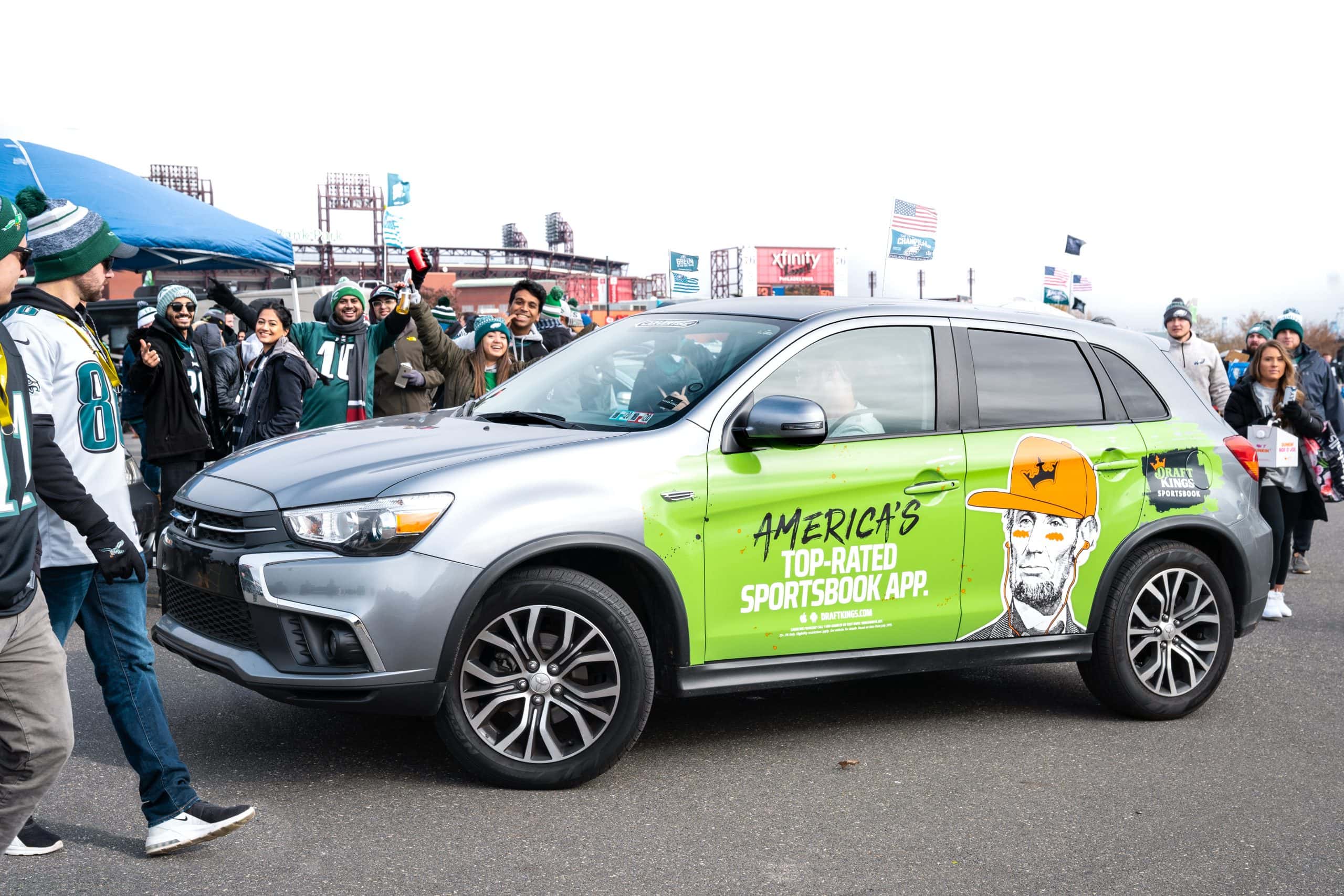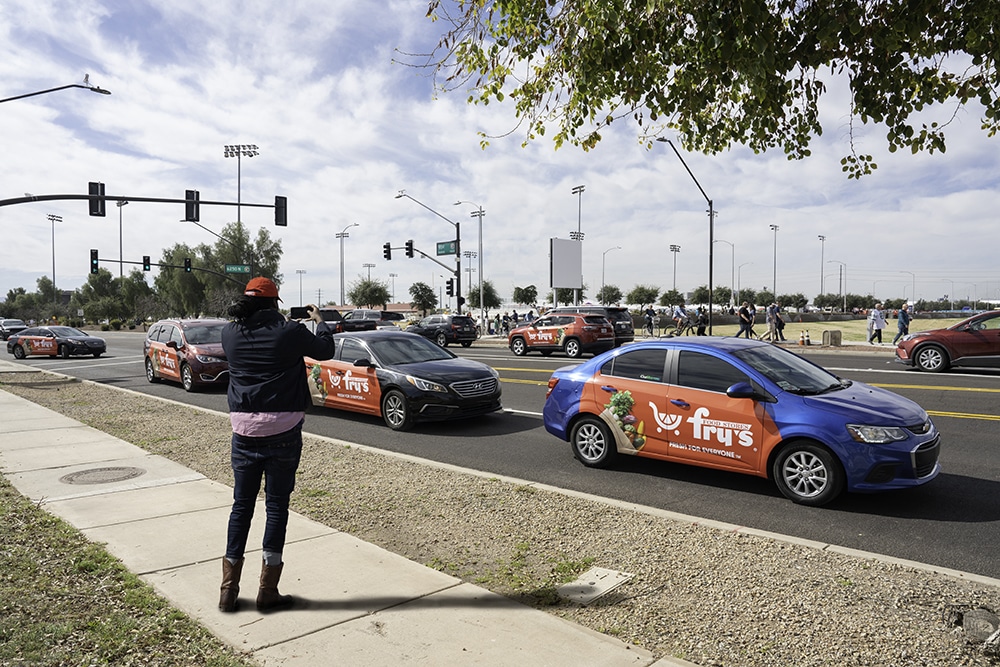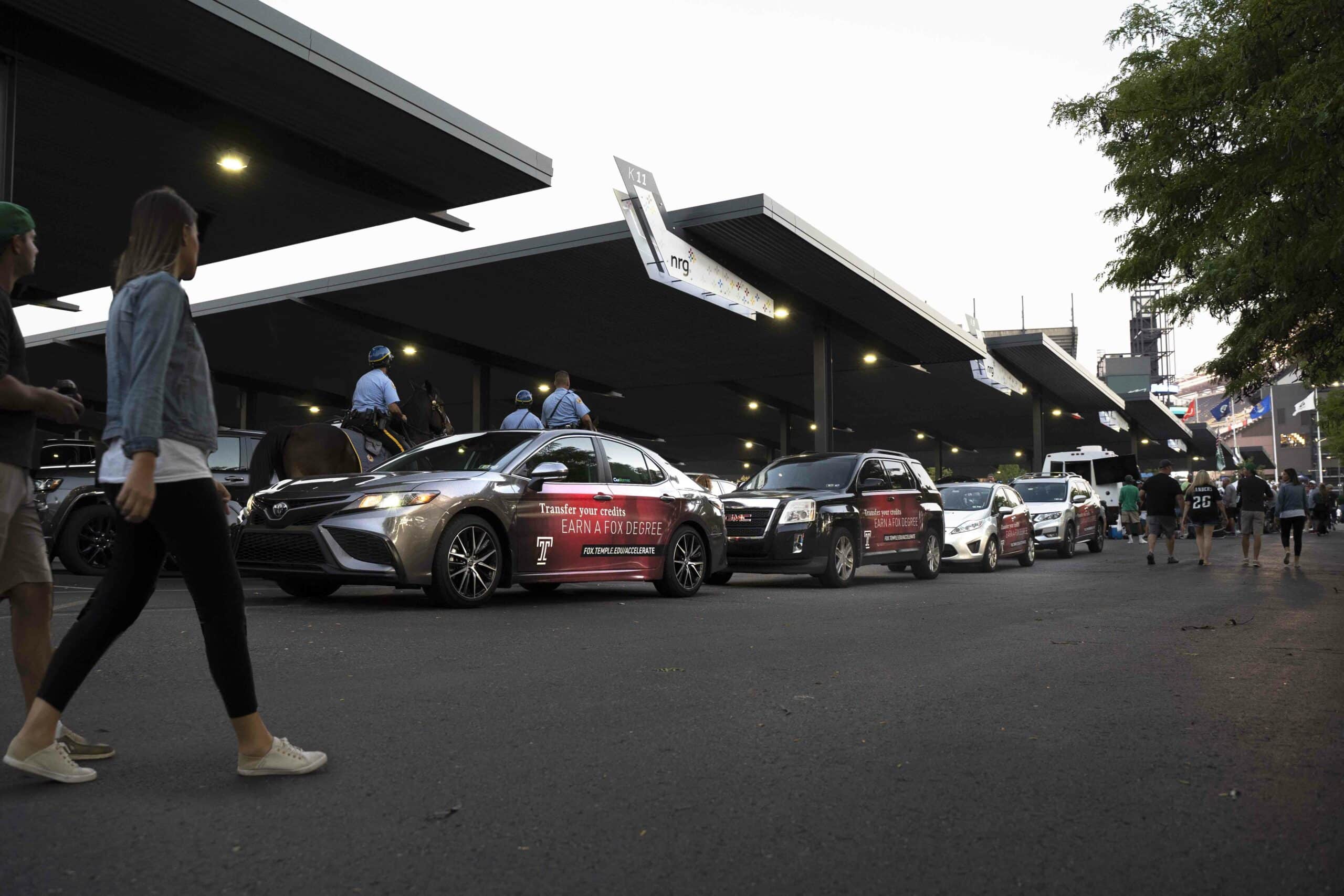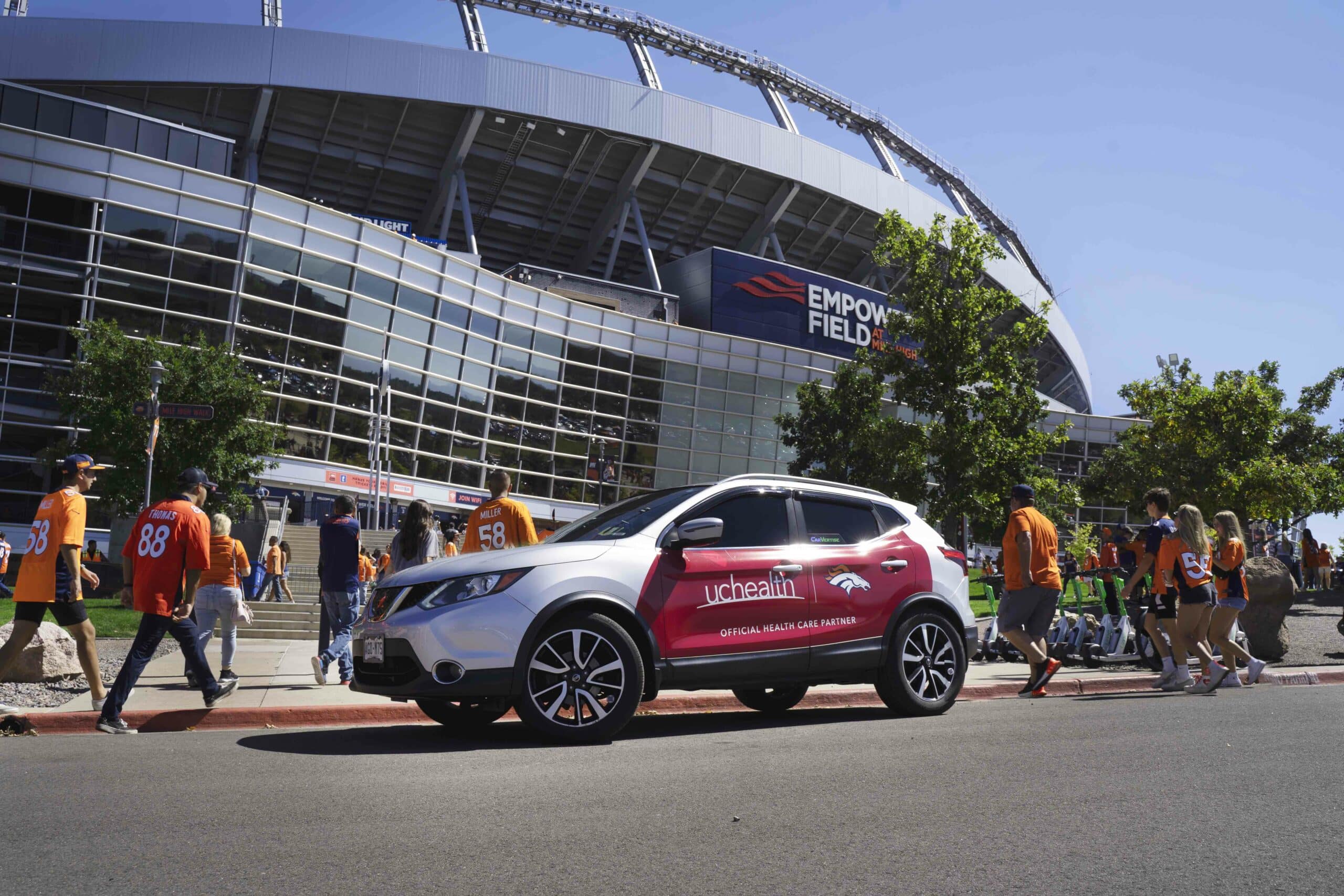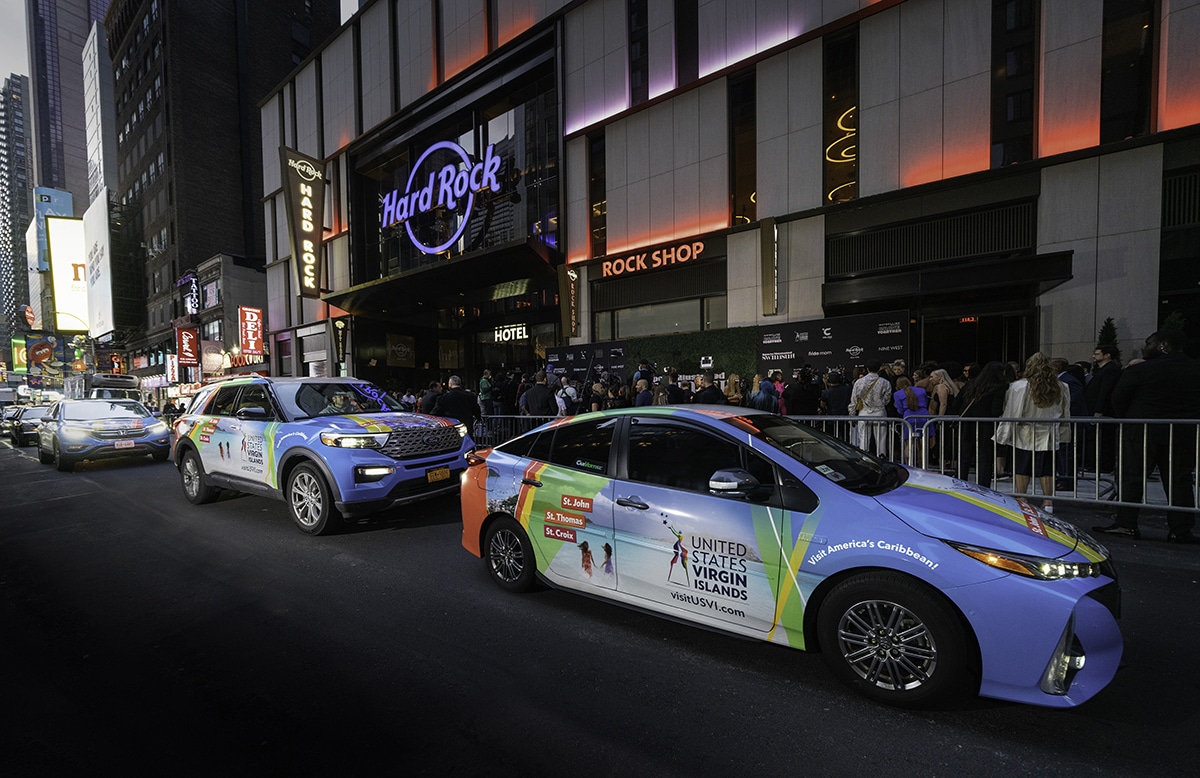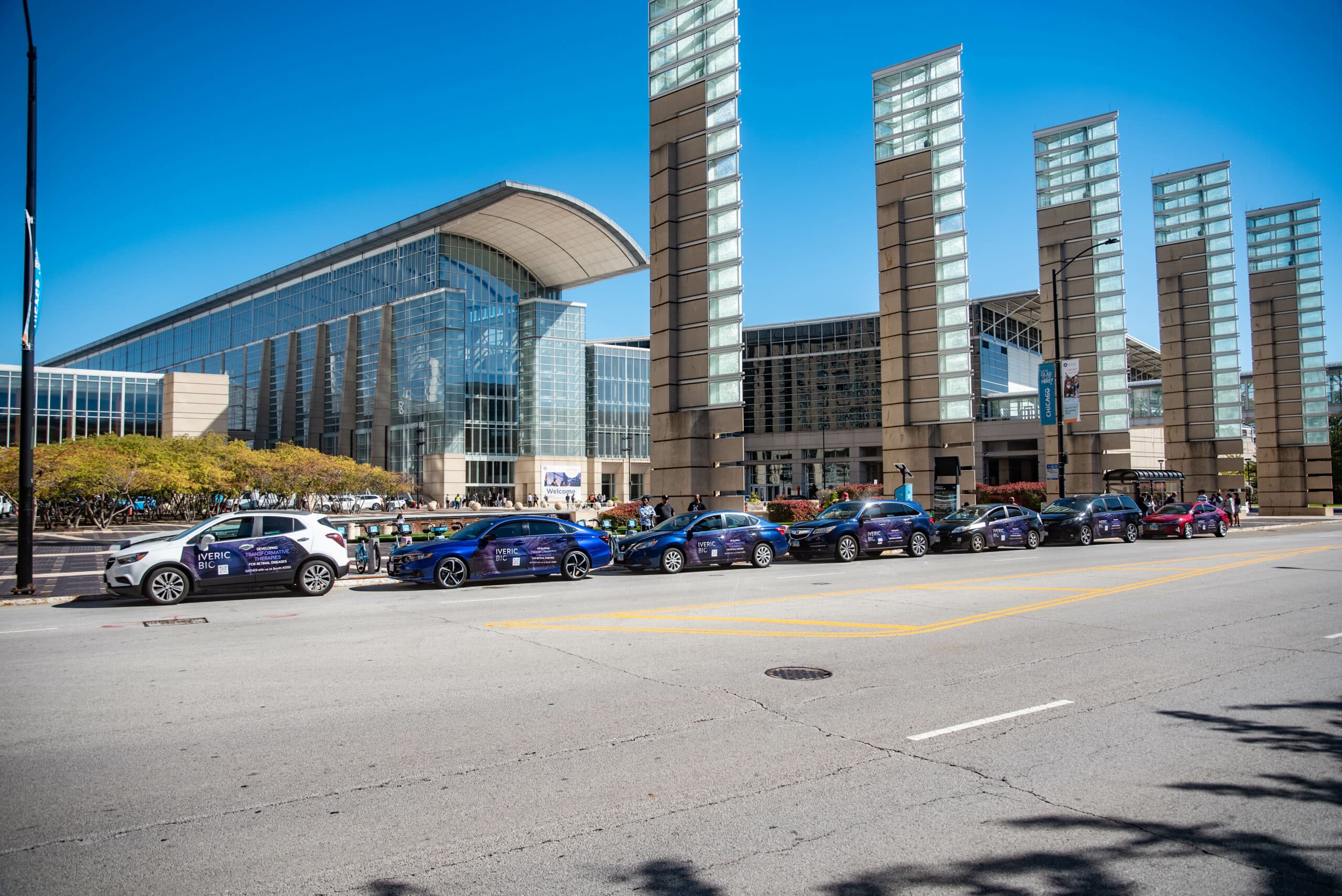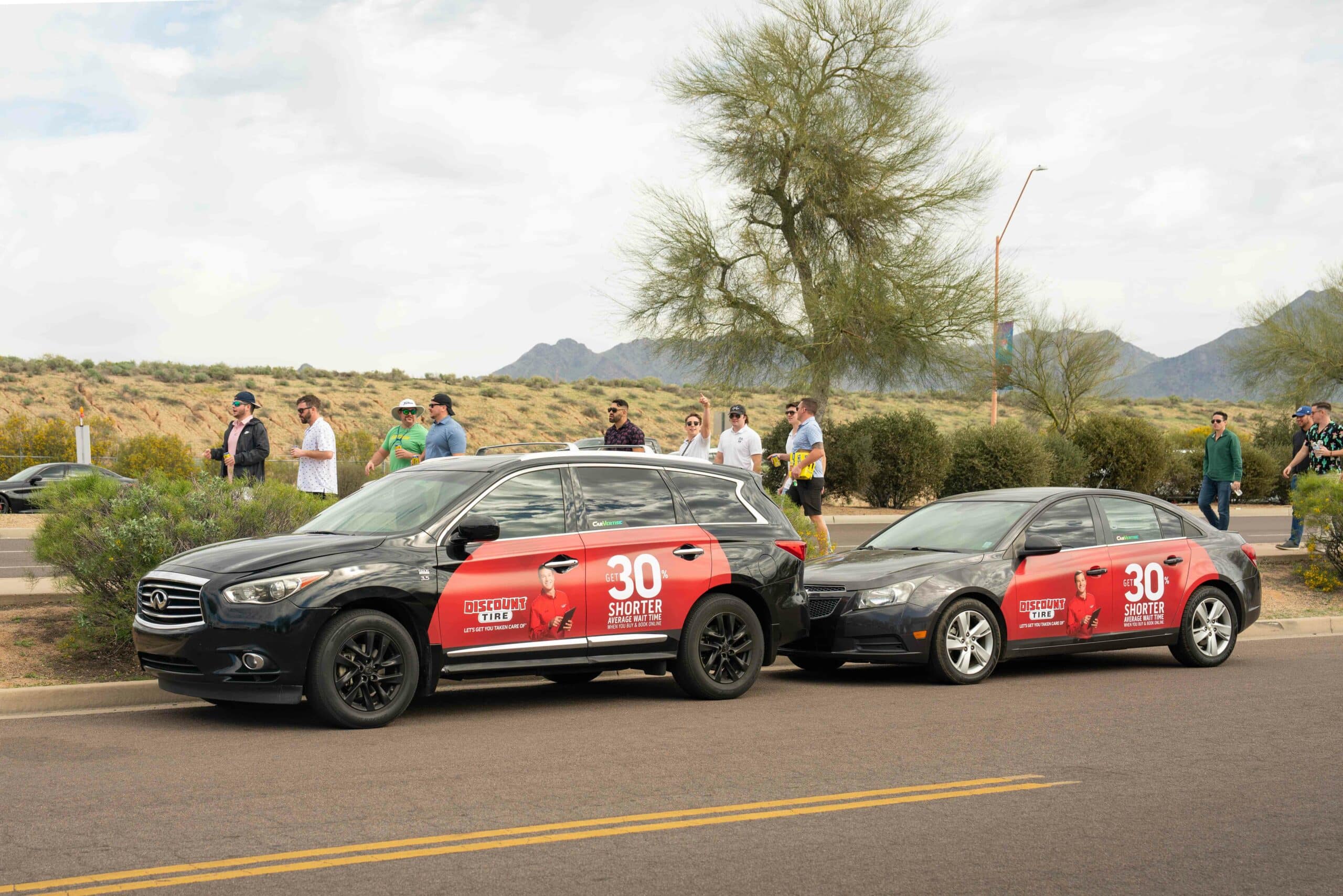 OUR #1 PRIORITY: BRAND SAFETY
To ensure your brand is safe on the streets, we select the top drivers to represent your name on the road
Professionally Vetted
GPS Tracked
Top Rated Rideshare Drivers
Budget friendly pricing
Maximize your ad spend with a medium that will carry your message further
Feature add-ons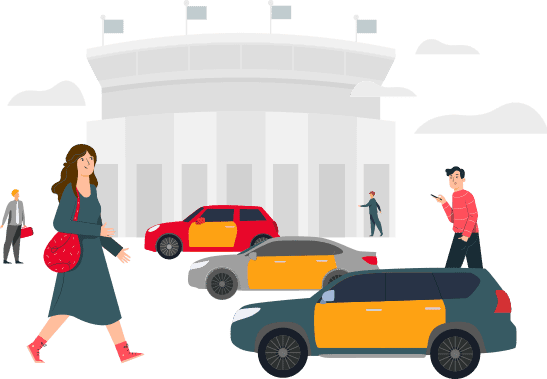 Swarms
From sporting events to concerts, have your fleet be in specific places at specific times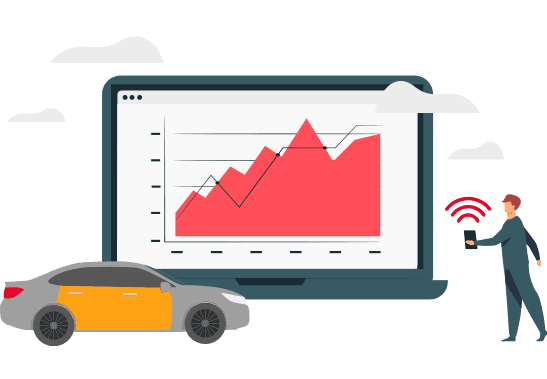 Weblift Attribution
Measure how many more people visited your site as a function of seeing the cars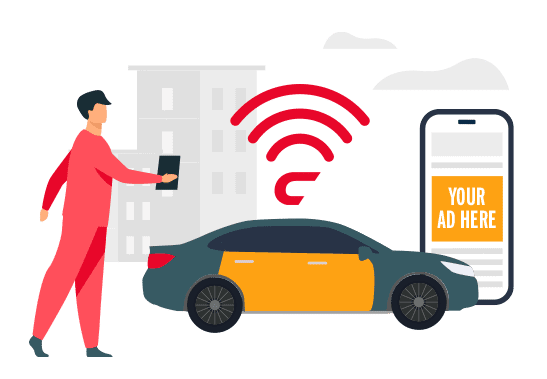 Digital Ad Retargeting
Increase your brand frequency by serving digital ads to those who came in contact with your cars
See how we've helped brands just like yours
Why Brands Choose

Can't be skipped, fast forwarded, or compared side-by-side to competitors
Proven to be the #1 most memorable form of transit OOH
A perfect complement channel to billboards and radio
Gain targeted exposure exactly where your targeted audience goes
Be present where your competitors aren't
Why Brands Choose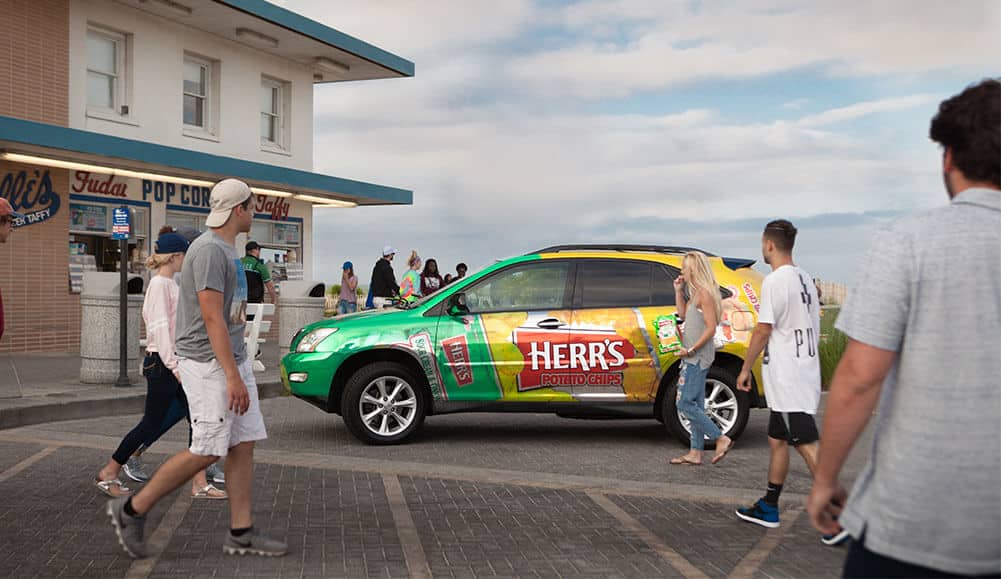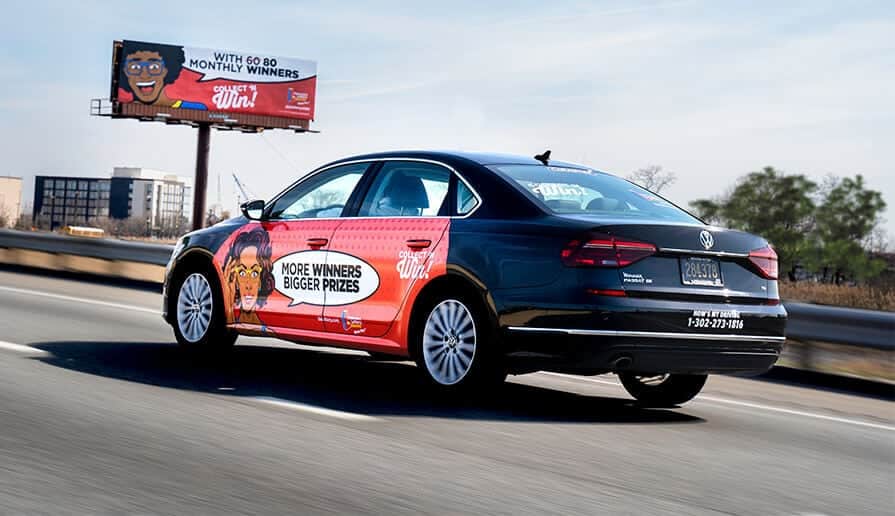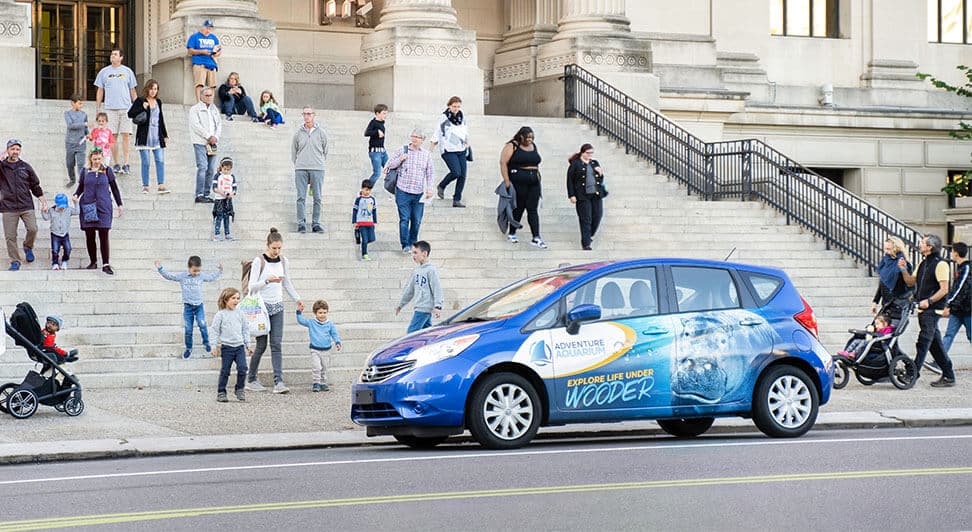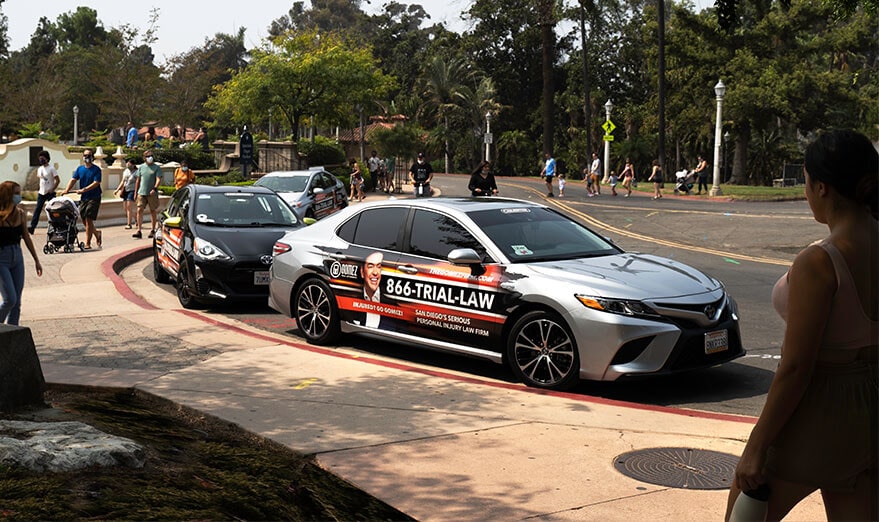 GET IN TOUCH
Drop us a line. We'll respond asap.